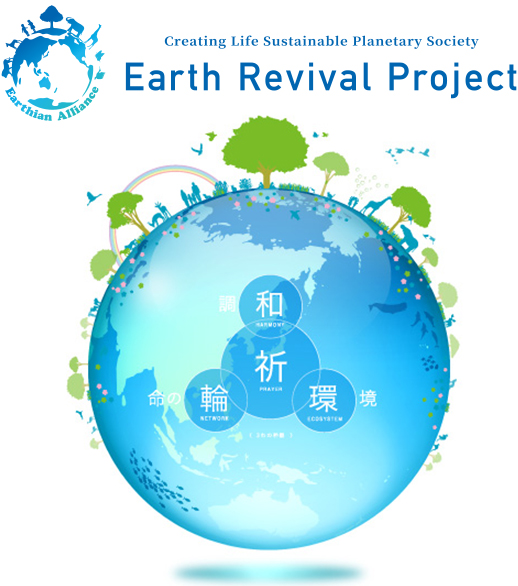 Our Mission
The Earth Revival Project aims to ensure that all living things on the earth are respected and that the planet itself is revived.
Director's Message
To this planet Earth, where all life is respected and filled with love, we give…

A looming global climate crisis…
Extinction of various species (40,000 to 150,000 species a year)…
Disappearance of the coral reefs…
Deforestation…
Chemical contamination into the rivers, soil, and oceans…Even with water, the source of life, only 1/3 of the world's population has access to safe drinking water. If this environmental destruction and population growth continues, it is said that by 2025,
there will be extreme water shortages for 2/3 of the world.
Advisor profile