SOSEI : 复苏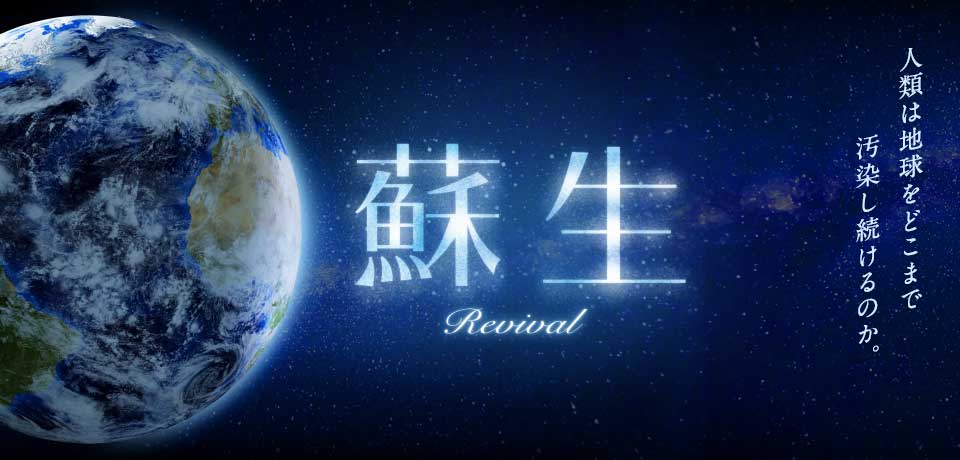 Introduction

2011年3月11日,东日本大震灾。
福岛核电站事故造成核泄漏的现实状况。
并且当今人类面临严峻的环境问题、粮食问题、健康问题。
我们能否留给下一代子孙一个美丽的地球家园?
人类究竟会将地球污染到何种境地?
地球上最古老的生物,即微生物令人惊叹的力量中隐藏着复苏地球的钥匙。
这是一部值得观看的纪录片。和大家共同探索解决地球上各种问题的对策。
2015/90min/©OFFICE TETSU SHIRATORI


Story

本片以纪录片的形式讲述了如何复苏地球。
琉球大学名誉教授、农学博士比嘉照夫一直从事乳酸菌、酵母菌、光合成细菌等有益微生物群的研究。
他发现这些有益微生物群落可能会成为解决环境问题、粮食问题、健康问题的关键所在。
此外,我们也通过许多研究者的研究成果里所揭示的微生物的复苏能力,寻找当今全球普遍存在的污染问题解决方案。
2011年福岛核泄漏事故以来 一直被隐瞒的核泄漏真相。
当今的日本社会,人人避而不谈,就像这一事故从未发生过……。
真的没有问题吗!?
什么都不做就真的可以吗!?
频繁发生的大型台风、洪水、干旱、大雪、冰雹……
地球的气候变得难以捉摸。
海洋、山峰、大气出现各种异常现象。
我们作为成年人 有责任守护子孙后代的未来。
现在,我们应该做些什么呢?
这部作品里就藏着问题的答案。
Cast & Staff

Cast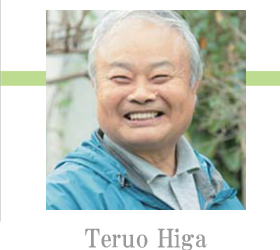 比嘉 照夫
"Everything exists in the ocean of microorganisms."
― Teruo Higa
Born in 1941 Okinawa Prefecture, Japan.
Graduated University of the Ryukyus and received Doctors Degree in Agriculure, Kyushu University. He taught in University of Ryukyus as an instructor from 1970, became an assistant professor in 1972, professor in 1982 and professor emeritus in 2007.
In 1982, he discovered Effective Microorganisms (EM), a mixed culture of Beneficial Microbes primarily Yeast, Lactic Bacteria and Photosynthetic Bacteria. EM is now widely used in more than 150 countries in the fields of agriculture, stock farming, environmental cleanup, construction and manufacturing industries, health and medicine.
In November 2013, the princess of Thailand awarded an honorary doctorate of Rajamangala University of Technology Rattanakosin to Professor Higa for his longtime achievements.
Research Paper http://dndi.jp/19-higa/higa_Top.php
EM Research Organization http://www.emro.co.jp
EM Seikatsu http://www.em-seikatsu.co.jp
NPO United Networks for Earth Environment http://www.unet.or.jp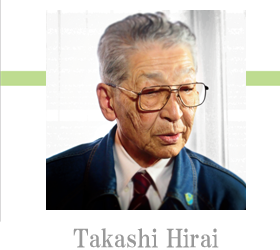 平井 孝志
"For billions of years, this world belonged to microorganisms.
Without their help, there will be no Revival."
― Takashi Hirai

Born in 1930, Osaka, Japan. In 1972 he established Microbiological Environmental Technology Institute and now serves as a superintendent.
He strongly believes that technology without right consciousness would lead to further environmental turmoil. In order to restore the earth biosphere, he has developed an original study of natural science using simple terms and definitions.
In 1992, he was invited to attend Earth Summit in Brazil and was highly recognized as Dr. Earth who is actively engaging in environmental restoration projects. He has instructed reforestation project in Thailand, soil amelioration in Vietnam, water purification in Tanabe Bay (Wakayama, Japan), and so on. In 2001, he served as the chairperson of International Conference on the Conservation and Management of Lakes.
His famous quotes:
"Never do things that Earth(Nature) never does."
"Microorganisms are the gods."
Microbiological Environmental Technology Institute http://bikanken.com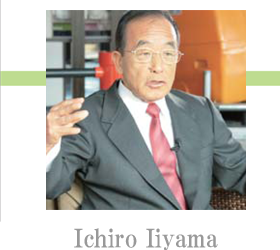 飯山 一郎
"Life and health could take either way, vicious or virtuous cycle. Whether humans and microorganisms work together to make things healthier or the other way around."
― Ichiro Iiyama
Born in 1946 Tochigi Prefecture, Japan. Graduated College of Law and Politics Rikkyo University and served as professor at Shanghai Jiao Tong University where he researched and invented GRNBA Engine, the sludge treatment system. For many years, he carried out farmland improvement projects by restoring the soil through lactic fermentation and worked on deodorization at garbage disposal plants in China.
He is known as a powerful-blogger having approximately 300,000 visitors every day. After Fukushima nuclear accident 2011, he strongly recommends people to use Lactic Acid Bacteria which raises the level of immunity to a great extent.
Website http://grnba.secret.jp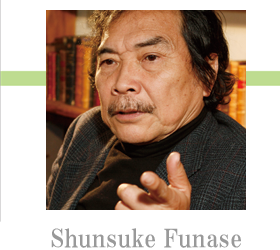 船瀬 俊介
"If the spread of radiation overwhelms the earth's self-purifying capacity, humans will be wiped out."
― Shunsuke Funase
Born in 1950 Fukuoka Prefecture, Japan. Graduated Waseda University, Humanities and Social Sciences. As a powerful critical journalist, he addresses envirnmental, medical, health and construction issues.
Website http://funase.info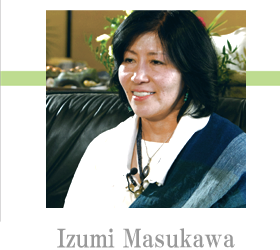 増川 いづみ
"Someone who gets angry toward oneself or someone else… either way, he or she is hurting Microorganisms within the body."
― Izumi Masukawa
Studied Nutritional Science and Electronic Engineering at Michigan State University and received Ph.D. in Quantum Mechanics at MIT.
Ms. Masukawa pursues the study of fluid dynamics having the focus on molecular structures and magnetic resonance. Through the research of electromagnetism from ultra low to high frequencies which are closely related to the organic body of water, she warns people of the electromagnetic wave pollution.
She holds a great interest in water which has the natural ability to connect with everything. She studies a wide-range of subjects including biomolecular biology, marine biology, geology, mineralogy, herbalism, etc. She is especially interested in the abilities of "sound" and investigating the relationship between frequencies, universe and humans. She aims to achieve the balance of life on earth and the health of humans and biosphere.
Website http://lifetune.jp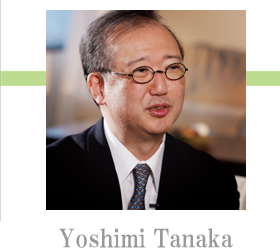 田中 佳
"If microbial environment is to perish, nothing else can survive.
It's essential to keep it in good shape for the entire earth."
― Yoshimi Tanaka
Born in 1960 Tokyo, Japan. Graduated from University of Tokai Medical School in 1985, Dr. Tanaka took a doctorate in medicine with the research on malignant brain tumor. He served as an assistant neurosurgeon at affiliated hospital and then acute medical care at a city hospital. Now he actively gives lectures on preventive medicine. He is a certified Jikiden-Reiki and Seifu Therapist and currently studies homeopathy.
Official Blog http://ameblo.jp/emkanayoshi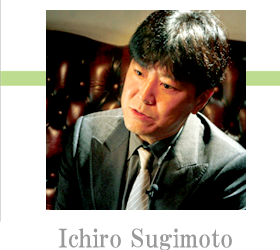 杉本 一朗
"Microorganisms possess an amazing anti-oxidative power."
― Ichiro Sugimoto
Graduated University of Tokai, Medical School. Serving as a neurosurgeon, Dr. Sugimoto realized the importance of preventive medicine and holistic care that would help restore good health. When he encountered Professor Higa from University of the Ryukyus, he came to know about and was so fascinated by the power of Effective Microorganisms. As a medical doctor, he was determined and established Akanedai Clinic of Ophthalmology and Neurosurgery in Yokohama City to provide medical advice and treatments that would support holistic health and to assist patients to create healthy living environment. With Professor Higa, he organized Shyokokai Health Care Corporation with the aim to provide western and eastern medicine as well as to introduce O-ring test and microbial technology so that they could contribute to the advancement of integrative medicine.
Clinic Website http://www.akanedai-eysn.com
Drama Cast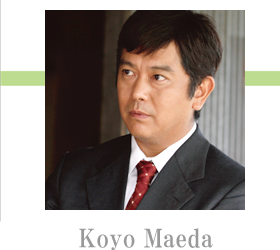 前田 耕陽
plays Teruo Higa
Born in 1968 Tokyo, Japan.
Recently organized Team54 Produce, a theatrical project.
He has performed in many movies, theaters and TV shows including「いとしのエリー」「ロックよ、静かに流れよ」 「少年武道館」 「勝手にしやがれ!!」シリーズ「人生ごっこ!?」
Official Blog http://ameblo.jp/k0y0maeda5o4o/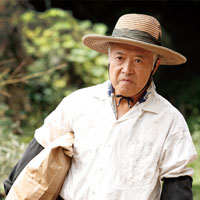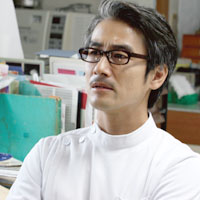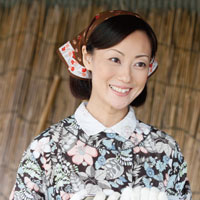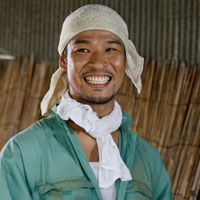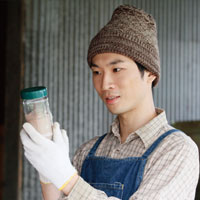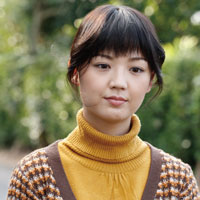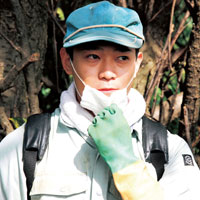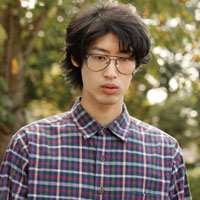 Director message